Front Sight Picatinny Rail
Product Description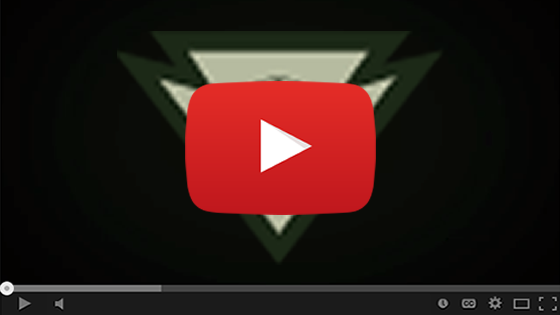 Finally, something incredibly useful, elegant and extremely functional for your often overlooked bayonet lug. This Generation 2 Picatinny Rail from Crosstac now features a retooled mount for our big ring (included) that allows you to quickly and easily mount the ring on either side of the rail.
If you're accessorizing your AR and are frustrated with the mounting options out there... your problem is solved. For more details, please watch the video below. This is the only front sight rail to take advantage of the bayonet lug everyone has, but never uses. Perfect for mounting accessories such as lights or lasers. Provides very convenient positioning of your accessories for use with the offhand.
Note: Requires industry standard mil-spec bayonet lug on your front sight. Non mil-spec bayonet lugs (on rifles such as the Ruger AR556) will not allow mounting.
Technical Specs
Mount a light or grip without taking up space on the forearm.
This new Generation 2 model comes with our Big Ring for you to install on either the left or right side of the rail. Combined with our ASC (Ambi Sling Connector) and you have the perfect two point attachment system.
The Big Ring will take any sling connector.
Super solid and secure.
Weighs only 50 grams.
Slides into place firmly over the bayonet lug and holds the lug fully captive in the CNC machined pocket. Pins in place using the stock AR pin location from the stock swivel. (new pin included) Super tough, you will not have this come off in the field. Rail measures 3.5" long. Solid 6061 aluminum, CNC machined, bead blasted, hard anodized matte black. Back of rail is flush with a stock front sight.
100% USA Made by the dedicated folks at Crosstac.
Product Reviews
Write Review
Showing reviews 1-8 of 13 | Next
Front sight rail

Posted by Jeff on 26th Feb 2018

Very nice and work perfect and easy to install.

service review

Posted by Unknown on 15th Dec 2016

Very pleased with product on receipt, good machining and finish...having someone available to lend a third hand made install VERY easy.
Haven't had an opportunity to test fire with the rail mounted, but judging from how solidly it attached, I expect no problems at all.
Great praise on the turn-around time...placed ordered Mon, received on Thurs.

Nice Product!

Posted by Bill S. on 5th Nov 2016

This Front Sight Picattinny Rail gives my bayonette lug purpose on my AR once again. This is an innovative product that allows for a perfect spot to mount a laser pointer, tactical illumination or a vertical grip. In addition, the sling mount is a perfect location for the forward attaching point of my 2 point sling.

Front sight picatinny rail

Posted by Chad on 14th Jul 2016

Nice, quality piece. Easy install and snug fit.

Great job I love it

Posted by George on 14th Jul 2016

Works great looks great thank you very much

Rock Solid

Posted by Ron H. on 26th May 2016

I put this off a while, but finally removed the stock sling to put a rail on the bayonet lug. I'm using this for a green dot laser. The mount fastens in 2 places making this mount rock solid. The product is well made and my laser comes off and goes back on without additional adjustments to the 100 yd setting I have. This was a good addition.

THIS IS WHAT YOU HAVE BEEN LOOKING FOR!

Posted by RICHARD DILWORTH on 14th Mar 2016

After searching for a few hours to see if a mount like this was available I uncovered a half a dozen products for sale. I went with the Crosstac because of its superior design and the length of the bottom rail allowed my lazer and a additional sling mount I already had to fit one behind the other. Arrived in two days, great customer service. great people to do business with. :-)

Solid and secure fitment

Posted by Craig on 5th Sep 2015

This went on my Rock River AR15. I was really pleased with how solid this rail fit on the gun. The light attached securely and this rail is a great addition to the rifle.
Showing reviews 1-8 of 13 | Next
Find Similar Products by Category