Product Description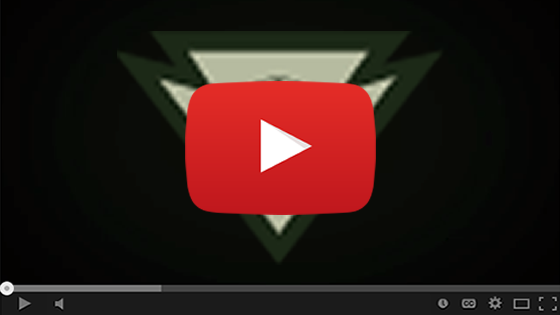 Meet the PERFECT belt for concealed carry, now in a 1.5" width! This belt offers unparalleled strength, comfort and style, all while packing a tactical punch. Like its larger brother, the 1.5" wide belt hides a concealed SOG knife (optional). Genuine Cobra buckle tops it off. We use our special D-Cut insert giving this belt the ideal balance of stiffness while flexing just where needed for comfort. It prevents the belt from bowing out in the small of the back and becoming a chair hook, or poking into your back and rubbing. Our customers tell us our belts are by far the most comfortable belts they own - all while being the strongest!
Built to conceal a SOG knife.
Concealed money slot built in - velcro spot closures.
Genuine Cobra ® buckle, black or elephant grey. All buckles machined from the highest grade 7075 aluminum alloy and feature solid brass and stainless internal release mechanisms.
Perfect for concealed carry use, cell phones, knives, Leathermans, etc.
Mil-Spec webbing 1.5"
Lined for comfort.
Specially contoured D-Belt poly liner stiffens the belt vertically.
100% Made in USA by the dedicated folks at Crosstac.
This belt is the perfect match for any holster and will hold up to your concealed weapon, tools, cell phones, Leathermans - whatever you decide to carry on it. We've also cut an angle on the tongue, so it doesn't catch on your jacket or hands when you have it buckled down. The money slot is designed to hold emergency cash, with added velcro closure tabs.

The hidden knife and a hidden money slot make this the ultimate in concealed carry tactical belts. You can access the knife with the belt on!
The name "D-belt" comes from the "D" cut in the back of our unique, internal stiffening layer. It flexes in & out with movement but not up and down, giving only in the perfect spot at the far back belt loop. Less than 1/8" thick but vertically very stiff to hold up to any concealed carry holsters. The belt is also adjustable in length to account for different holsters. Note you must follow our sizing guidelines to get it fitted just right.
Technical Specs
Built to conceal a SOG knife
Specially contoured D-Belt poly liner stiffens the belt vertically
Perfect for concealed carry use, cell phones, knives, Leathermans and more!
1.5" Mil Spec Webbing
Lined for comfort
Genuine Austri Alpin Cobra buckle
100% Made in USA by the dedicated folks at Crosstac
SIZING: Our belts run true to size. Please measure your waist to confirm your actual size, through the belt loops like you were wearing a belt, using a cloth tape measure. If you tuck your shirt in, please do that during this measurement to aid accuracy. Add 1/2" for an outside the waistband holster. Add up to 2" for an inside the waist band holster, again, taking your waist measurement 'with' the holster will help you be more accurate. Use the cloth measuring tape and go over / through your holster.
Do not go by the tag inside your pants to determine actual size. Even though your pants may say 34", that is not your actual size.
Product Reviews
Write Review
DBelt 2 Tactical Belt 1.5

Posted by Unknown on 5th Feb 2016

Very nice quality belt. Nice stiffness to it and high quality cobra buckle. Make sure to follow Crosstac's measuring instructions. Mine fits perfect! Love the OD green too!

Second to none

Posted by Unknown on 28th Jan 2016

Great belt with great features. Bought three other belts before getting this one and it was worth every penny.

Will probably purchase another d-belt in 1.75".

Love this belt!

Posted by Unknown on 22nd Sep 2015

I haven't received my belt as of today (9/22 and is on the truck for delivery) but I have one just like it in black. I love this belt and thats why I ordered another one. I love the quick disconnect buckel and it is stiff enough but not too stiff. I love it!!!

Good quality product

Posted by Unknown on 30th Mar 2015

This is a well made belt. I ordered a size too small and Crosstac exchanged it for me. I was impressed with their service. I suggest order a larger size than you usually would. (Crosstac: Our belts run exactly true to size, so be sure to measure - never go by your pant size as a belt always needs to be larger than pant size)

Solid - well done.

Posted by M.W. on 23rd Mar 2015

This belt serves my purposes just fine, perhaps the only change i would recommend is finding a way to get tip of the velcro end secured so it doesnt "hang" out a bit, sometimes catches my shirt... nothing serious, and not a deal breaker. Well made, wear it everyday now, oh and great customer service, nice work! Note from Crosstac: We've made a slight design change to the tip in the past year, the Velcro goes to the very end and is cut at the same angle to match the no-snag design of the tip. This should help keep the tip pasted down. Also, make sure you're not cranked down past the main Velcro on the belt, as that would indicate the belt is too large for your waist size.

sizes run small

Posted by Unknown on 26th Dec 2014

My husband is very happy with this belt just had to exchange it for a bigger one. He's a 34 waist so we ordered the 34/36 and it was a little small it fit but comfortable wise he was better in the 36/38. (Crosstac: we make them perfectly true to size, it's the jeans / pants that are "fashion" sized - where a 38 on a pants tag is actually a 40 waist - it's important to measure before ordering, including going over any carry gear to get the perfect size. We have to make ours true sized, because jeans / pants vary too much from the tag size.)

Great belt!

Posted by Candace Kaopuiki on 1st Dec 2014

Love the belt and I even got the knife to go with it. If you wear the belt right, you can't even feel that the knife is there. It is not a knife I would use for self defense but a great utility knife nonetheless.

Be sure to follow instructions on how to measure your belt size. I did and it fits perfectly but I noticed people saying it was small in reviews. I ordered larger than my normal size so I am betting those people did not follow directions for measuring.

I do have to force the belt through some of my pants' loops, but once it gets through it works. I like this belt far more than my previous tactical belt which was rather stiff and gave me many issues with belt loops despite being 1 1/5". All in all, it fits well and feels comfortable and it is very durable!

Love this belt!

Posted by @Sheena_Green on 5th Aug 2014

It's light, easy to unbuckle and the buckle itself lays flat. Works great with my Crossbreed MiniTuck holster. Black buckle with black belt color is low key and I wear it with any outfit. After one day the belt had conformed to my shape for a nice fit.

I don't like carrying purses and women's jeans don't have very big pockets, so the SOG knife tucked away in the belt is perfect!
Find Similar Products by Category