Product Description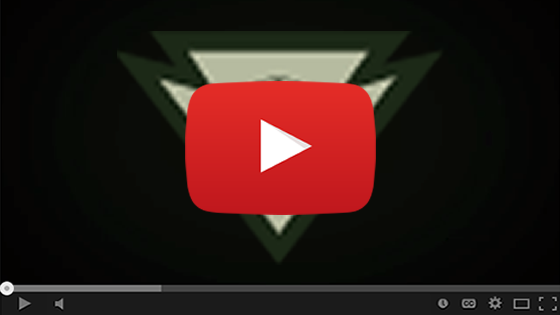 Meet the PERFECT belt for concealed carry! This belt offers unparalleled strength, comfort and style, all while packing a tactical punch. Its most UNIQUE feature: the super-thin BOKER Credit Card Knife seamlessly integrates into the belt behind a genuine Cobra buckle. Our special D-Cut insert gives this belt the ideal balance of stiffness while 'giving' just where needed for comfort. It also prevents the belt from bowing out in the small of the back and becoming a chair hook, or poking into your back and rubbing. Our customers tell us this is by far the most comfortable belt they own - all while being the strongest!
Built to conceal a BOKER Credit Card Knife.
Concealed money slot built in.
Genuine Cobra buckle. All buckles machined from the highest grade 7075 aluminum alloy and feature stainless internal release mechanisms.
Perfect for concealed carry use, knives, Leathermans, etc.
Mil-Spec webbing 1.75" used throughout
Lined for comfort.
Specially contoured D-Belt poly liner stiffens the belt vertically.
100% Made in USA by the dedicated folks at Crosstac.
Coyote Brown, Foliage Green, or Black.
This belt is the perfect match for any holster and will hold up to whatever you decide to carry on it. We've also cut an angle on the tongue, so it doesn't catch on your jacket or hands when you have it buckled down. The money slot is designed to hold one bill for an emergency. Velcro closure tab.
H
idden knife and a hidden money slot make this the ultimate in concealed carry tactical belts. You can access the knife with the belt on!
The name "D-belt" comes from the "D" cut in the back of our unique, internal stiffening layer. It flexes in & out with movement but not up and down, giving only in the perfect spot at the far back belt loop. Less than 1/8" thick but vertically very stiff to hold up to any concealed carry holsters. The belt is also adjustable in length to account for different holsters. Note you must follow our sizing guide to obtain a proper fit. Do not order your pant size.
Technical Specs
Built to conceal a Boker Credit Card Knife
Specially contoured D-Belt poly liner stiffens the belt vertically
Perfect for concealed carry use, PDA's, cell phones, knives, Leathermans and More!
1.75" Mil Spec Webbing
Lined for comfort
Genuine Austri Alpin Cobra buckle
100% Made in USA by the dedicated folks at Crosstac
SIZING: Our belts run true to size. Please measure your waist to confirm your actual size, through the belt loops like you were wearing a belt, using a cloth tape measure. If you tuck your shirt in, please do that during this measurement to aid accuracy. Add 1/2" for an outside the waistband holster. Add up to 2" for an inside the waist band holster, again, taking your waist measurement 'with' the holster will help you be more accurate. Use the cloth measuring tape and go over / through your holster.
Do not go by the tag inside your pants to determine actual size. Even though your pants tag may say 34" for example, that is not your actual size.
Product Reviews
Write Review
Showing reviews 1-8 of 11 | Next
Great Belt!

Posted by Unknown on 3rd Mar 2016

Quality product and they bent over backwards to ensure I would get it in time. Thank you Crosstac!

best

Posted by Unknown on 15th Dec 2015

I use it every day love it and going to buy another one in a different color


Excellent Customer Service and Excellent Belt!

Posted by Ashley on 13th Oct 2015

I had a question before I ordered and the staff quickly responded with the answer via email!

I also requested a customization (left side velcro) to allow for more comfort and convenience when carrying my holster and I couldn't be happier! Comfortable belt that you hardly notice you're wearing!

Thank you Crosstac!

Love this beefy belt!!

Posted by Unknown on 4th Mar 2015

This belt is just what I was looking for. It is wide but not too wide, firm but not stiff to the point of being uncomfortable, and the buckle! That's a serious buckle!. There is plenty room for adjustments with the velcro end.
The hidden space for the card size Boker knife is extra. Highly recommend!

Great design with durablity in mind!

Posted by Rick Parker on 11th Feb 2015

Very well designed, the last belt, sling you'll ever need!

the only belt you need

Posted by proamerican on 28th Dec 2014

This is the only belt you need, so don't look any further. The only reason I didn't give it 5 is because I honestly think the money belt portion of the belt could use a zipper and not Velcro. Other than that this belt makes all the others (including all of gerbers crap) look like a cheap version of what a man really needs. (Crosstac: the reason we don't use a zipper is they are not thin enough, and will jam over time. The Velcro works great - we designed this originally without Velcro, adding it is not necessary to seal the pocket, but makes some users feel better / more secure)

D belt 2

Posted by Unknown on 28th Oct 2014

Vary vary comfortable and durable

Excellent customer service

Posted by Ian on 8th Sep 2014

I ordered this belt a few weeks ago. Shipping was quick and the belt was just as described with one exception. The buckle had been sewn on backwards (Crosstac comment: we're human - no excuses there. We of course stand behind our products 100% !). Their belts are handmade at the shop in Colorado. (No foreign knock offs here). I dropped by the shop and showed them the error. They re-sewed it right there on the spot. 5 minutes in and out. They fixed it no questions asked and even gave me a discount on my next order to make up for my troubles. That's top notch customer service in my book.

The belt itself is also excellent quality. The buckle engages smoothly and doesn't rattle like cheaper belts. Adjustment is simple and easy. It is also surprisingly flexible and soft, yet stiff enough to support a heavy holster and several mag caddies without sagging.
Showing reviews 1-8 of 11 | Next
Find Similar Products by Category