Tactical Ambi Sling with QD Swivels
Product Description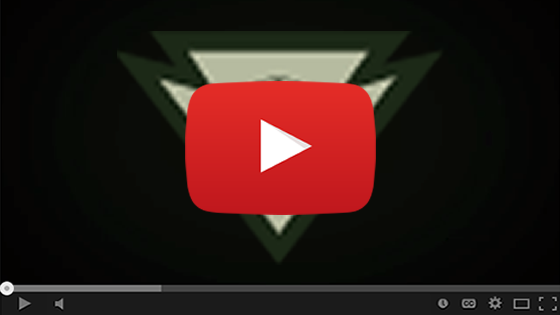 A tactical sling is the fundamental connection between your body and your rifle. The Crosstac Ambi Sling QD improves that connection. The "QD" is equipped with popular QD connectors and our innovative patented female QD - the only one of its kind in the industry!
QDs provide quiet, fully fluid connection points that hold perfectly, release quickly and give maximum flexibility. This set up gives you the ability to do lightning fast conversions from single point to 2-point, plus our special "limited bungee" locks out at about 6 inches to give you firm shooting support if needed and it will never break down.
Like our original Ambi Sling, the QD has 100% USA Made construction proven to be tough-tough-tough. Our top of the line Ambi Sling QD will quickly become your favorite.
Technical Specs
Flat bungee front section, resists rolling. Limited by webbing sleeve to about 6 inches of stretch. This amount of stretch allows easy strong/weak shoulder transitions, limit gives firm shooting support if needed.
Fast conversion from single point to 2-point. Two unique female QD connectors give you single point options. Watch the video to see the versatile setups of this sling (identical to our original Ambi Sling in concept) when using in single point mode.
Two user setups are available in single point configuration depending on where you clip in: Bail out of both the weapon and sling OR bail out of only the weapon leaving the sling on body.
1 1/4 inch webbing has a soft hand to conform to armor and body.
Comes with USA-made, SUPER heavy duty QD and our proprietary Female QD connectors. Male QD connectors clip into all QD systems including our AR-15 Front Sight Picatinny Tri-Rail and Ambi Sling QD sling mount for easy 2-point setup. Can be used with Magpul QD connectors or anyone else's.
SIZE NOTES: Adjusts in relaxed length from 30" up to 60" before stretch. Order a regular length sling for chest sizes from Small to XL. For chest sizes greater than XL, the long version is for you. (adds 12" more web)
100% USA Made by the dedicated folks at Crosstac.
Product Reviews
Write Review
Showing reviews 1-8 of 13 | Next
For combat or for tactical applications

Posted by Jose in Ahwatukee, AZ on 18th Jul 2016

Looked all over the Internet for high quality rifle sling for combat and tactical applications. Extremely please with the product. Here, some high points to point out:
-High quality craftmanship
-TWO options (regular and long) to fit the particular physical characteristics of the shooter vs one size fits all
-Several attachment options: QD Swivel, HK hook, mash hooks
-Several colors
-Limited bungee extension to prevent rifle bouncing against the body while walking fast or running while using sling as single point, which is a common issue in single point slings
-Option to use sling as single point or two point
-Transition from single point to two point and vice versa in mere seconds
- Truly combat and tactical applications grade product
-Made in the USA

Room for improvement:

Delivery was slow (option selected was the cheapest, but even with that option chosen, delivery could be faster)

No easy way to track product during delivery. Had to contact seller for update in delivery time

At the moment of writing this review, no option offered for shotguns



tactical sling with QD swivel

Posted by pete on 9th Mar 2015

a very nice good all american make quality product. show to all my friend they all said it very nice made. will do more business

Better than anticipated-Excellent product

Posted by Kevin Kelley on 26th Feb 2015

I received the sling in short order and I am very happy with the ability to go from 1 point to a 2 point quickly as situations change. Being one of the firearms instructors in my PD I brought it to one our meetings last night and the guys were impressed as I am with the quality and that its got a lot more going for it than just having a 1 point sling.

Excellent product

Posted by Kevin on 23rd Feb 2015

Having used a one point for years and happy with it but this sling is a leap ahead with the instant configuration change ability.....quality appears top notch and even with my bulky winter clothes to Tee shirt it fits. I did a couple of dry drills going from one to two and back...a quick adjustment and it's tight to your back or side if needed...but it still comes up and on target with the bungee...looking forward to use during training and even more while hunting

I KNOW WHY I HAVE WAITED!!!

Posted by Unknown on 12th Feb 2015

I have owned my AR15 for 5 years and have yet to purchase a sling until now because none meet everything I was looking for. This sling is amazing. Solid and durable and made with quality material in the USA.

your tac sling is great

Posted by jeff on 26th Jan 2015

Best sling I have on any of my weapons. I will be replacing them all over time with yours.

Great sling, lots of options.

Posted by Chandler on 12th Jan 2015

This sling is fantastic, there are so many options on how to attach it to your rifle. I prefer single point slings but they are not the best for every situation. In less than a minute I can have a double point sling so I can sling it on my back for traveling longer distances. The bungee was a big selling point for me because it helps a lot with keeping the rifle close to your body. The quality is top notch, no fraying, metal bending or swivels popping out in the last 10 months of normal civilian use. One note is that it will scratch the finish off in a circle around the attachment point, guns are made to be used so it doesn't really matter. I do not kick in doors or fight wars but this sling would serve you well if that is your profession.

Great procutct

Posted by Luis on 23rd Dec 2014

The quality of this product is fantastic. I would definitely recommend this sling to anyone.
Showing reviews 1-8 of 13 | Next
Find Similar Products by Category