Tactical Rear Squeeze Bag, pre-filled
Product Description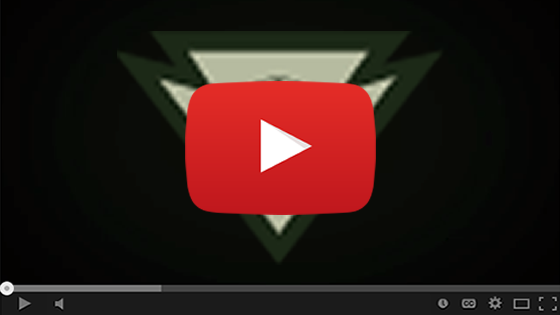 This is the most rugged, most unique, tactical squeeze bag on the market. It's the industry's first ergonomically designed rear squeeze bag (oval) that fits your hand. Before we created this squeeze bag, we used old socks. Those days are over, thank goodness.
Unique one-way stretch fabric and special fill allows for precise up and down adjustment... vastly superior to a sock. This is hands-down the least expensive investment for increased accuracy!
We put tremendous attention to detail in creating this squeeze bag with one main goal in mind: helping to our customers get more accurate shots downrange. If you're a long range shooter that likes to shoot prone with a bipod, but still have a bit of instability, our tactical rear squeeze bag is a brilliant yet inexpensive solution that will add tremendously to your long range shooting stability.
Now available in several finishes: grip coyote brown, grip black, Multicam, Multicam Arid.
How To Use The Tactical Rear Squeeze Bag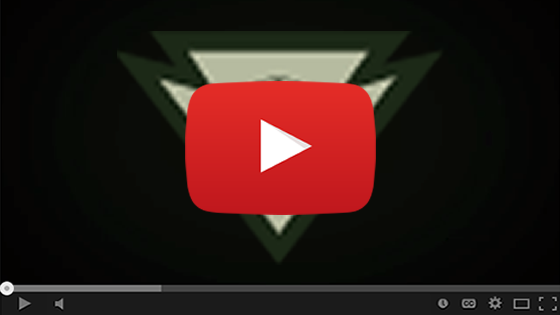 Technical Specs
Zippered rather than stitched so you can get into the bag and adjust the fill density and type. Want a lower bag? Remove some fill. Want it firmer? Add some fill. Simple and effective.
Oval shape ergonomically fits your hand, very comfortable for extended shooting periods. Size is 6.0" or 8.0" long with a 4.0" x 2.5" oval shape
Unique one-way stretch feature. The special fabric only stretches vertically - this means when you squeeze the bag, the pressure causes the bag to go up, doing what you want, rather than out.
Mil-Spec coated fabric has a super tough rubberized "grippy" exterior.
Wrist strap runs the full length to keep the bag located in the palm of your hand, or tether it with some 550 cord to your shooting mat.
Comes pre-filled with inert solid poly beads - these gave us the best "squeezability" feel during our field tests. You can replace them with any survival fill (lentils, etc.) if you need it.
100% USA Made by the dedicated folks at Crosstac.
Product Reviews
Write Review
Showing reviews 1-8 of 30 | Next
solid bag

Posted by Unknown on 3rd Jun 2017

Bag is great. Rock solid doesn't move sideways either. Two other shooting buddies tried it and decided to order them also.

Neat bag

Posted by mk on 31st May 2017

Got this along with the heavy front bag. I am still trying to figure out where to place this rear bag. I wish the bag was filled a little more. It is pretty saggy. I might move some from the front bag.

Anyways, the combo seems to work. I will enjoy this neat innovative product for years to come. Thanks

CROSSTAC: Glad you like the products and thanks! The fill rate is always a taste thing, to make the bag adjust. Too much and it will be too firm to shoot well. If it's a bit too soft we'll gladly send you some more fill, or if you don't want to wait you can put anything soft inside it (wadded up acrylic yarn works great)

No extra lbs.

Posted by Mac on 17th Jan 2017

Great back for back country hunts, light weight and functional. Does add to your load....great bag.
CROSSTAC: check out our new ultralight version of this bag, only 0.15 pounds !!

Got as replacement

Posted by Unknown on 14th Dec 2016

Just got a replacement for one I got several years ago.

This product is extremely durable, but curious fingers opened the zipper and some of the filling material spilled out and changed the height of the bag.

I tried to repack the materials back to the pouch, but unfortunately the results I got were more spilled fillings. I tried for 40 minutes and decided to order one because I can't live without this when I go to the range to shoot my rifles.

Considering how steady my rifles get and the minute adjustments I can do, even with my less than average coordinated hand, I can't even consider shooting without this.

I found that I don't have to squeeze the bag as much to maintain POA and I can forget about it and concentrate on the trigger pull.

In my opinion, it's an excellent solution to a real problem with an superb construction quality; what not to like?

Money well spent!

Posted by IG: service_rifle_clones on 3rd Nov 2016

Like a lot of other shooters/service members...the old OD Green sock filled with rice or sand was what I used for years and refused to buy one of them fancy rear bags. It was always "good enough" why spend the money right? I am so glad I did. Since I bought mine, I haven't shot without it. For precision shooting/load development, it definitely helps keep my reticle where I need it to be when breaking the shot.
The bag material and special fill feels really cool, almost like one of those stress balls that you squeeze, and the material only stretching vertically definitely makes a big difference. Not as worried about getting it wet as I was with a sock filled with random shit. Thanks guys! Awesome investment for my precision shooting kit.

Very useful rear bag...

Posted by Chudster on 9th Aug 2016

This is a very handy, very useful product. As described, the fabric used to make this squeeze bag is biased when stretched with relatively little side-to-side expansion, and significantly more expansion straight up and down. I found that even at 100 yards, the bag provides for an adequate amount of elevation adjustment when used in tandem with my bipod. I have a Caldwell (Harris clone) that only has specific heights that click into place. With this bag, fine tuning my elevation was immediate and very easy. I got the small bag and it was very easy to manipulate with one hand. The narrowness of the bag, I found, makes it slightly less stable than a wider bag. However, it was an easy trade for the ease of adjustment. To add, the rubberized coating is no gimmick - it adds a LOT of ease to the bag that other bags lack. I found I didn't have to keep re-adjusting my grip because it was slipping. The rubberized coating allowed me to get a nice handhold and give the bag lots of positive pressure when needed.

Notes:
I purchased the SMALL size bag and it seems to work very well with my Caldwell XLA 9-13" bidpod. This is on Boyd's pro varmint stock mated with a Ruger American Predate chambered for .223.

Awesome product

Posted by Unknown on 2nd Mar 2016

I saw a guy using one of these bags on a video and thought I'd gove it a shot. I was amazed. I'm more stable, which leads to more accurate. It's easy to carry in my rifle bag and is lightweight. I love it

Great buy.

Posted by Scott D. Jones on 2nd Mar 2016

Works great with my 556 ar and my 762 bolt action rifle.
Showing reviews 1-8 of 30 | Next
Find Similar Products by Category