Tactical Rear Squeeze Bag, pre-filled
Product Description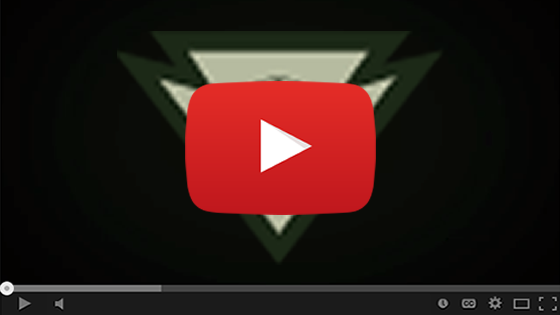 This is the most rugged, most unique, tactical squeeze bag on the market. It's the industry's first ergonomically designed rear squeeze bag (oval) that fits your hand. Before we created this buttstock bag, we all used old socks! Unique one-way stretch fabric and special fill allows for precise up and down adjustment... vastly superior to a sock. This is hands-down the least expensive investment for increased accuracy!
We put tremendous attention to detail in creating this squeeze bag with one main goal in mind: helping to our customers get more accurate shots downrange. If you're a long range shooter that likes to shoot prone with a bipod, but still have a bit of instability, our tactical rear squeeze bag is a brilliant yet inexpensive solution that will add tremendously to your long range shooting stability.
How To Use The Tactical Rear Squeeze Bag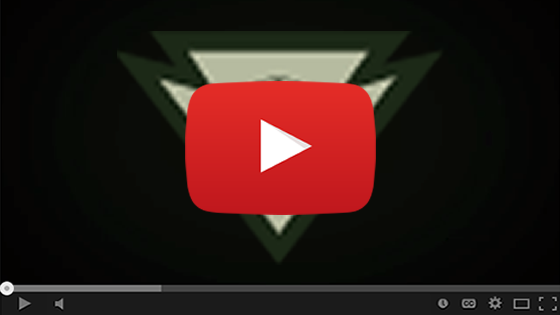 Technical Specs
Zippered rather than stitched so you can get into the bag and adjust the fill density and type. Want a lower bag? Remove some fill. Want it firmer? Add some fill. Simple and effective.
Oval shape ergonomically fits your hand, very comfortable for extended shooting periods. Size is 6.0" or 8.0" long with a 4.0" x 2.5" oval shape
Unique one-way stretch feature. The special fabric only stretches vertically - this means when you squeeze the bag, the pressure causes the bag to go up, doing what you want, rather than out.
Mil-Spec coated fabric has a super tough rubberized "grippy" exterior.
Wrist strap runs the full length to keep the bag located in the palm of your hand, or tether it with some 550 cord to your shooting mat.
Comes pre-filled with inert solid poly beads - these gave us the best "squeezability" feel during our field tests. You can replace them with any survival fill (lentils, etc.) if you need it.
100% USA Made by the dedicated folks at Crosstac.
Product Reviews
Write Review
Showing reviews 1-8 of 22 | Next
Rear Squeeze bag is awsome!

Posted by Chet Wilson on 24th Nov 2015

I used the CROSSTAC squeeze bag to introduce students to a higher level of precision rifle shooting during my last class. (SAFTD National Master Instructor, NRA TC, CMP Master Inst, former MP SRT) They were impressed with the ability to control even the smallest movements for vertical adjustments. The bag is well build of quality materials and it easily fits the shooters hand. I had used a friends at an advanced class before and had to have it for my students. Great job CROSSTAC!

tactical rear sqeeze bag

Posted by f.d. on 20th Oct 2015

have not used this as of now, but very high standards are in the construction of this bag. size is good for ar. I am sure to be good with this bag for a long time. thanks crosstac.

This is the rear bag I've been looking for!

Posted by Wes Grant on 5th Oct 2015

This review is in reference to the smaller rear bag. I've tried the better part of ten rear bag designs over the years and this is the most versatile of all of them. The shape, fill, and texture are simply outstanding. Very well thought out. I've had fits trying to get the back end of my new AX338 stabilized. The built-in butt spike is just does not work for me. No rear bags I've tried are a good fit on the narrow toe of the stock. But with the smaller Crosstac rear bag, I now have an ideal height bag to go just forward of the toe of the stock. This smaller bag is also my first choice under the AXMC stock - with the plastic toe removed to expose the Mil-Std 1913 rail.

Great rear bag !

Posted by Rob M on 18th Jul 2015

I have been using the smaller version for about a year and love it , now I will not have to stack-em in certain positions. Another great product , Thanks !!

Solid piece of gear

Posted by Tony K. on 5th Jun 2015

Texture and shape is good. Strap could be just a little larger. Im going to take some fill out to see if that helps out at all.

Made well

Posted by Unknown on 28th May 2015

This is a solidly made bag. The material is heavyweight with a tacky coating that provides a good grip. The amount of adjustment is limited versus a "sock"but it does made a reliable rest

8" squeeze bag review

Posted by Fursniper on 8th May 2015

The zipper is a nice feature and allows for customizing the feel & responsiveness of the bag. What I miss is a separate attachment point for a carabiner hook to attach to other bags, backpack, belt, etc. All my other bags have this feature. I would have preferred a ballistic nylon, preferably in multicam or other camo. The "rubberized" material works OK I guess, just not sure how durable it will be but it does offer a nice grip on the buttstock. Time will tell I guess. Fit and finish is excellent. All in all a very nice bag. (Crostac: Tether the bag via the handle, that's how we do it. The material is extremely durable, if you wear it out we'll send you a new one.)

your last rear bag.

Posted by Unknown on 26th Apr 2015

Great bag, easily adjusted for height by removing beads. Simple squeeze to get that final adjustment to the sight picture. Squeeze is easily held while waiting for wind or respiratory pause.

Customer service is beyond excellent. I bought my first squeeze bag, which worked well with my B&C Medallist stock on 308Win. But was a bit too tall for my 338. Talked with customer service, ordered a new bag and requested that it be made 1.5 inches shorter. Had the new bag in hand in the normal shipping time frame.


Great product, great company, great people.
Showing reviews 1-8 of 22 | Next
Find Similar Products by Category
Customers also viewed