Pro Maintenance Bench & Range Mat
Product Description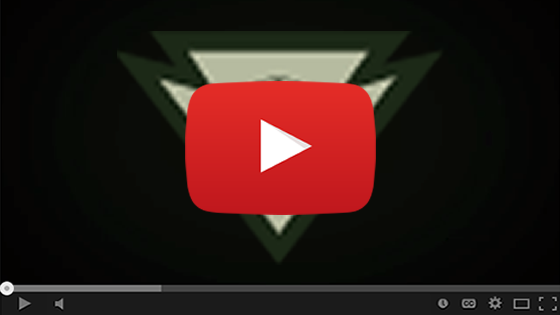 The Crosstac Pro Maintenance Mat gives you a clean, useful space to work on your firearms no matter where you happen to be and has built-in, smarter features that help make it a breeze.
The grippy rubberized work surface is oil and solvent proof. We include all the important details like a built-in tool holder, zippered parts pocket and even a slip style pocket. Embedded rare earth magnets in the upper corners keep small parts like pins and springs from getting blown away. Each mat ships with our unique Impact Pads: one leather, one hard plastic - allow you to drive pins and drift sights without beating on the mat or a concrete range bench. The Impact Pads are tethered so you won't lose them, and they store in the slip pocket for handy use.
The mat folds up into ¼ size and unfolds in a snap to give you a clean surface for working on your firearms. The toolpouch retains all of your important go-to range kit when folded. Our customers continually tell us this is one of the most indispensable pieces of gear they own!
Technical Specs
9" x 12" folded, 18"x 24" open
Grip ToughTek fabric, oil and solvent proof, 1000-Denier
MultiCam camo backing, 1000-Denier (this is 2000-Denier total, one incredibly tough work mat!)
Rare Earth magnets in upper corners to secure pins and springs
Zippered parts pocket
Slip pocket
Multiple layered elastic tool pockets
Two Impact Pads included
100% USA Made by the dedicated folks at Crosstac.
Product Reviews
Write Review
Excellent product

Posted by Sgt Tim on 17th May 2017

I used to use old towels at the range to lay out what I need. This mat is exactly what I was looking for, thin, folds up small and it has a sticky quality to it so that things don't slide around on it. Not exactly cheap but if I lost this one I'd order another in a heartbeat. If I could I'd give it 10 stars! If you're considering this just order it, you will not be disappointed. Extra points because it's US made. Great job CROSSTAC!

Works great

Posted by Unknown on 16th Mar 2017

This is the answer to solving the mess and disorganization of gun cleaning. Easy to use, wipes up all the spills. Keeps parts from sliding around or hiding under piles of towels and rags. Even better than I thought.

Great solution !

Posted by M.G. on 26th Dec 2014

Perfect for working out the 'bugs' of a newly built pistol at the range. Or when swapping out components, trying to find that smooth action. Became of topic of discussion multiple times.
The leather and polymer pads do a great job at saving a finish.
The sewn in magnets are genius !
Find Similar Products by Category