Product Description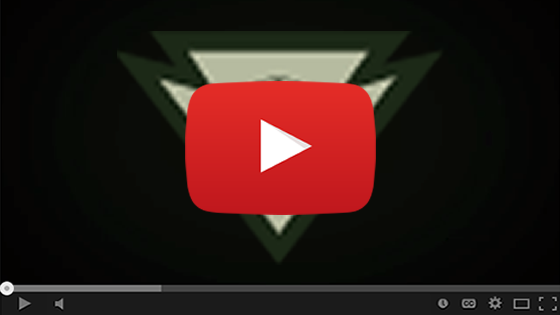 A tactical sling is the fundamental connection between your body and the rifle and the Crosstac Tactical Ambi Sling improves that connection. An AR 15 sling like this single point / two point sling gives you the ability to do fast conversions from single point to 2-point. Our special "limited bungee" locks out at about 6 inches of extension, enough to transition from strong shoulder to weak shoulder, but short enough to get sling support when shooting 2-point. Our high quality bungee will never break down.
Dual D-rings allow you to choose your own release method in single point: full bailout or rifle only. Check out the video for more info about this hidden feature. Our softer webbing means there's no chaffing... it conforms to your body.
After years in design and testing, our 100% USA Made construction has been proven to be super tough. The Crosstac Tactical Ambi Sling is loaded with benefits to the shooter that other slings leave out. For those who want maximum flexibility from a sling, this is it!
Technical Specs
Flat bungee front section, resists rolling. Limited by webbing sleeve to 6 inches of stretch. This amount of stretch allows easy strong/weak shoulder transitions, hard limit gives firm shooting support if needed.
Fast conversion from single point to 2-point. Two D-ring clip options when in single point. Watch the video to see the versatile setups of this sling in single point mode.
Three user setups are available depending on where you clip in: Bail out of both the weapon and sling, bail out of only the weapon leaving the sling on body, or hook HK style connectors together also with full bailout.
1 1/4 inch webbing has a soft hand to conform to armor and body.
Comes with HK style connectors.
Clip into one of our Front Sight Picatinny Rails or a standard front sling mount for easy 2-point setup
SIZE NOTES: Adjusts in relaxed length from 30" up to 60" before stretch. Order a regular length sling for chest sizes from Small to XL. For chest sizes greater than XL, the long version is for you.(adds 12" more web)
100% USA Made by the dedicated folks at Crosstac.
Product Reviews
Write Review
Showing reviews 1-8 of 17 | Next
Quite unexpected

Posted by Unknown on 16th Sep 2015

Very good quality and well thought out piece of kit. Workmanship is superb, and the product arrived better than expected.

Great sling for patrol rifles.

Posted by Motor 80 on 24th Jul 2015

I am a 26 year veteran of law enforcement and I decided to purchase my own patrol rifle. Once I had the optics and light handled, it was time for a sling. The versatility of this sling was exactly what I was looking for.
I like the fact it can be used as a regular sling for long periods of walking, or as a 1 point sling for immediate action use. Very pleased with my purchase.

Great sling.

Posted by Bruce W. on 21st Jul 2015

Well thought out. Good design, much easier to carry rifle.

Well worth the money

Posted by Unknown on 11th May 2015

Put the slings on AR s and it works really good as advertised and the price was cheaper then other slings.

Great Sling

Posted by Gill on 6th Apr 2015

I am a new AR owner and this is my first sling. Everything is just as advertised and works great. Great sling at a great price. I will definitely put this on my next AR.

Just opened the package

Posted by Bobby on 19th Mar 2015

Looked at a lot of different slings and I am glad I found this one. The clasp hooks fit my sling adapter and worked perfectly. There are a lot of choices in slings and I think I picked the best. I have a 46" chest and went with normal sling and I'm glad I did. Debated about the XL but happy I didn't. Even with a jacket on, I will be fine.

Great Sling

Posted by Unknown on 19th Mar 2015

Great Sling worth the money Quality

Well worth the money!!

Posted by RCM on 3rd Mar 2015

Tactical Ambi Sling; great price and quality construction.
Showing reviews 1-8 of 17 | Next
Find Similar Products by Category