Product Description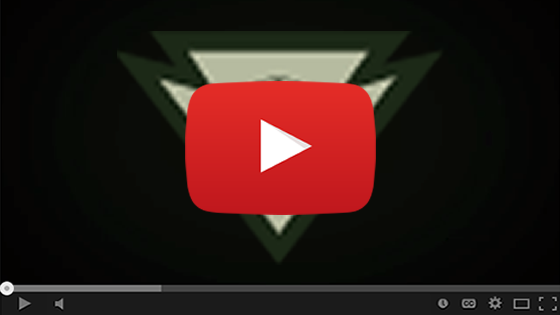 A tactical sling is the fundamental connection between your body and the rifle and the Crosstac Tactical Ambi Sling improves that connection. An AR 15 sling like this single point / two point sling gives you the ability to do fast conversions from single point to 2-point. Our special "limited bungee" locks out at about 6 inches of extension, enough to transition from strong shoulder to weak shoulder, but short enough to get sling support when shooting 2-point. Our high quality bungee will never break down.
Dual D-rings allow you to choose your own release method in single point: full bailout or rifle only. Check out the video for more info about this hidden feature. Our softer webbing means there's no chaffing... it conforms to your body.
After years in design and testing, our 100% USA Made construction has been proven to be super tough. The Crosstac Tactical Ambi Sling is loaded with benefits to the shooter that other slings leave out. For those who want maximum flexibility from a sling, this is it!
Technical Specs
Flat bungee front section, resists rolling. Limited by webbing sleeve to 6 inches of stretch. This amount of stretch allows easy strong/weak shoulder transitions, hard limit gives firm shooting support if needed.
Fast conversion from single point to 2-point. Two D-ring clip options when in single point. Watch the video to see the versatile setups of this sling in single point mode.
Three user setups are available depending on where you clip in: Bail out of both the weapon and sling, bail out of only the weapon leaving the sling on body, or hook HK style connectors together also with full bailout.
1 1/4 inch webbing has a soft hand to conform to armor and body.
Comes with HK style connectors.
Clip into one of our Front Sight Picatinny Rails or a standard front sling mount for easy 2-point setup
SIZE NOTES: Adjusts in relaxed length from 30" up to 60" before stretch. Order a regular length sling for chest sizes from Small to XL. For chest sizes greater than XL, the long version is for you.(adds 12" more web)
100% USA Made by the dedicated folks at Crosstac.
Product Reviews
Write Review
Previous | Showing reviews 9-16 of 17 | Next
Simple, functional, works.

Posted by Tim on 15th Feb 2015

Nice sling. Very well built with quality components it looks like it will last a couple of generations. Very simple but very effective. Nice job and thank you!

great sling

Posted by jkf on 4th Feb 2015

finally, i found the ideal sling, for me. others i have tried were either too short or didn't have the connectors i needed. this one ( the LONG model ) along with the snaphooks at each end, is perfect. adjusts easily.

great sling

Posted by Unknown on 30th Jan 2015

This sling is very versitile, easy to adjust, and highly recomend. You have two in one and the options to stretch and store is great!

Great gear

Posted by The Gunny on 28th Jan 2015

I've been searching for a good sling for quite awhile. This a great sling at a great price.

Buy the smaller size

Posted by Unknown on 26th Jan 2015

Outstanding product. Very functional I am 5'9 220 lbs witth a large upper body.48" to 50" chest? My use of the product Is primarily with a Molle vest I followed instruction and ordered the large size. Even with a fully loded Molle and the adjustment straps fully chinched up the sling rides a little low. My suggestion, only those over 6' tall should order the large.. Excellent made product.

excellent products for good prices

Posted by Ed on 31st Dec 2014

bought a good rifle sling for a good price from a company that has a variety of products that are hard to find

Nice Job

Posted by Mike on 24th Sep 2014

It's everything that I wanted, 2 point or single, nice latches, excellent bungee. very durable sling. Highly recommend this sling.

I Love This Sling

Posted by US Army Soldier on 24th Jun 2014

I ordered this sling in combination with the clamp on connector ( http://www.crosstac.com/shop-all-products/tactical-ambi-sling-connector-clamp-on/ )

Best combo ever! I could easily switch between a 2 pt or single pt sling with ease during my last training event. This was super helpful when I was on "mission" to when I was waiting to go out.
As a plus its super durable I put it through hell!
Find Similar Products by Category