If you are a fan of zombies and enjoy The Walking Dead and zombie movies in general, there are many things to be learned by watching them. For example, if the survivors of the zombie apocalypse had shopped Crosstac before the dead took over the world, they would be much better off.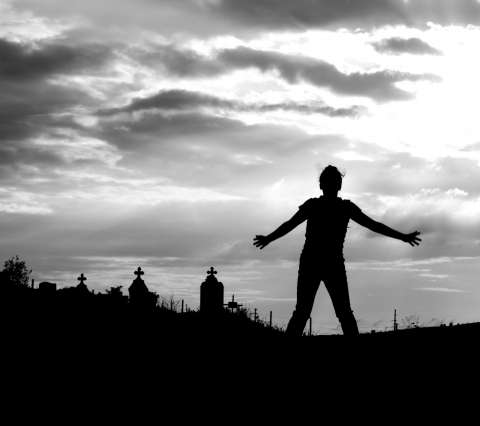 We are very strong believers that in order to better flourish during a zombie attack you must utilize our Lightning Tactical Belt. Because as you know, our tactical belt gives both men and women that fun and stylish edge. If you are in close quarters with a zombie or two, just whip out the hidden Micron knife and stab away. Just remember to aim at the heads. And the belt itself is stiff enough to hold your favorite holster. This awesome belt comes in many colors and is sure to attract all the right attention you desire during a zombie apocalypse.
Maybe you are familiar with the zombie movie where the survivors were trapped in a mall. If you recall, our heros would sit on the roof and pick off as many zombies as possible. This was really a good way to get in some long range shooting practice. However, if they were really smart, they would get on their cell phones and order our Tactical Rear Squeeze Bag. This baby is the most rugged and most unique squeeze bag on the market. It features the first ergonomically structured rear squeeze bag that fits your hand. This squeeze bag will add stability, so you are better able to hit those long distance zombies right in the head.
We all know there will never be a zombie apocalypse, but just in case, you should stock up on our tactical gear. You know, just in case.